Banana marshmallows in chocolate
The intense flavour and aroma of bananas contrasted against plain chocolate
Zobacz
Makarena Fruity jelly
Legendary fruit jellies in sugar sprinkle
in four flavours: lemon, apple, cherry
and orange, in slices
More Makarena products
Bananaz
The intense flavour and aroma of bananas contrasted against plain chocolate. Available in three weights and forms of packaging tailored to different occasions.
Bananaz box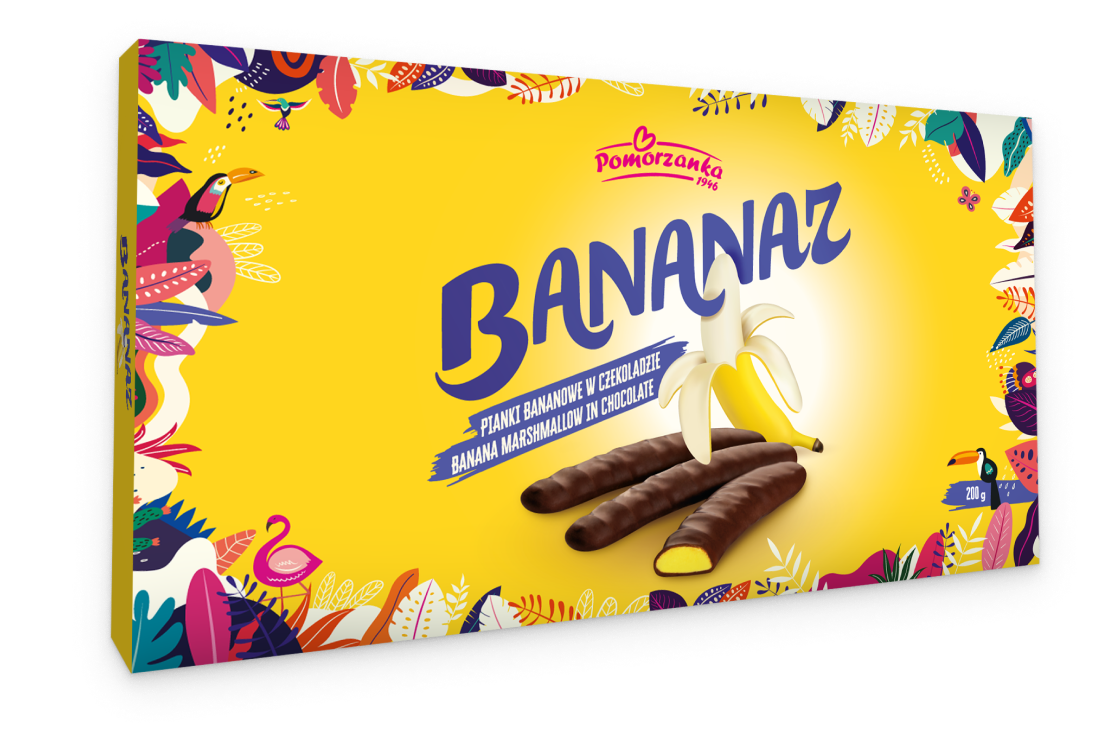 Try our other products!
The wealth of flavors hidden in Pomorzanka's products lets you break away from everyday life and move your thoughts
to the years of childhood.
Pomorzanka is a brand existing in the market since 1946. It combines its tradition with an excellent taste.
History